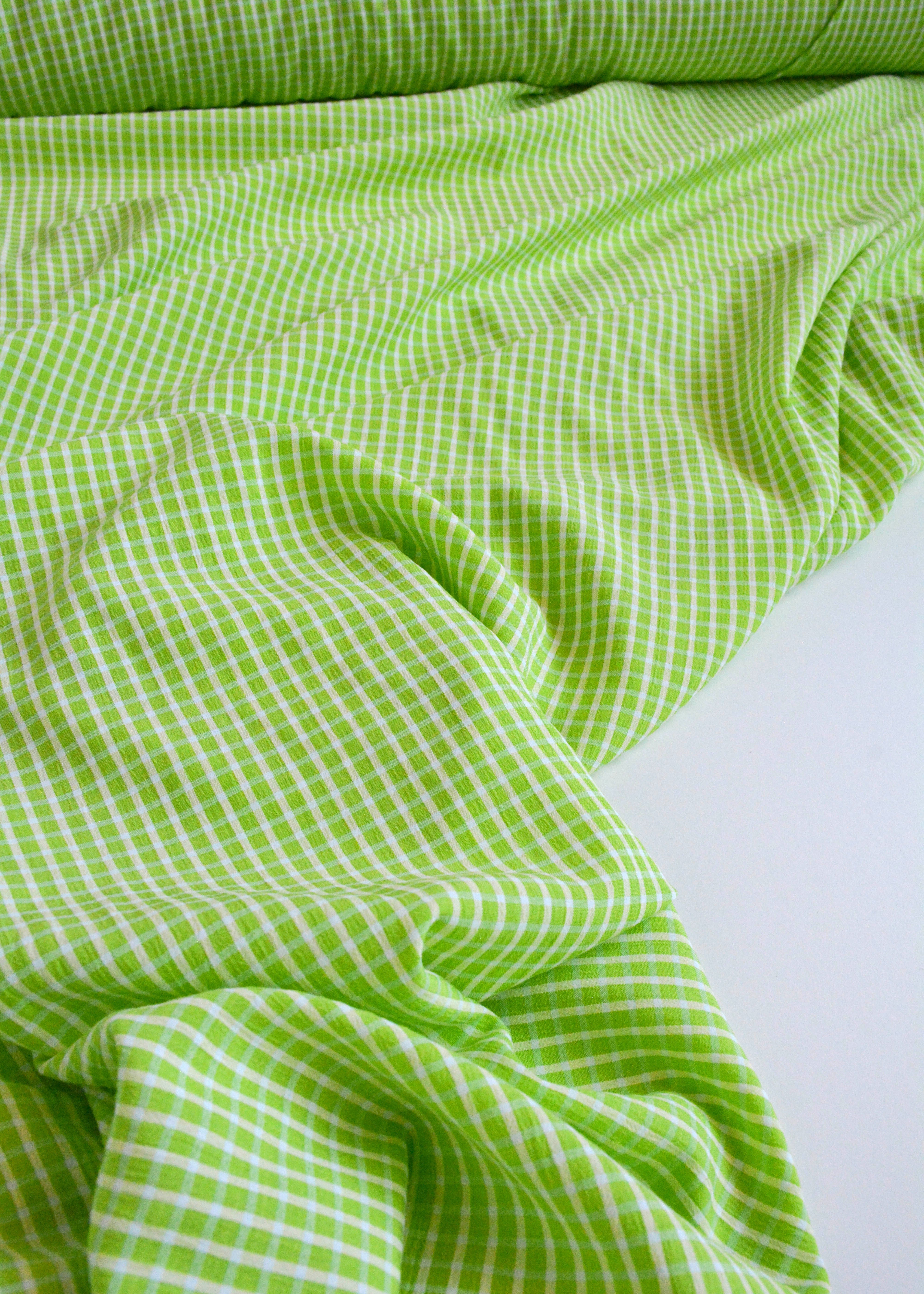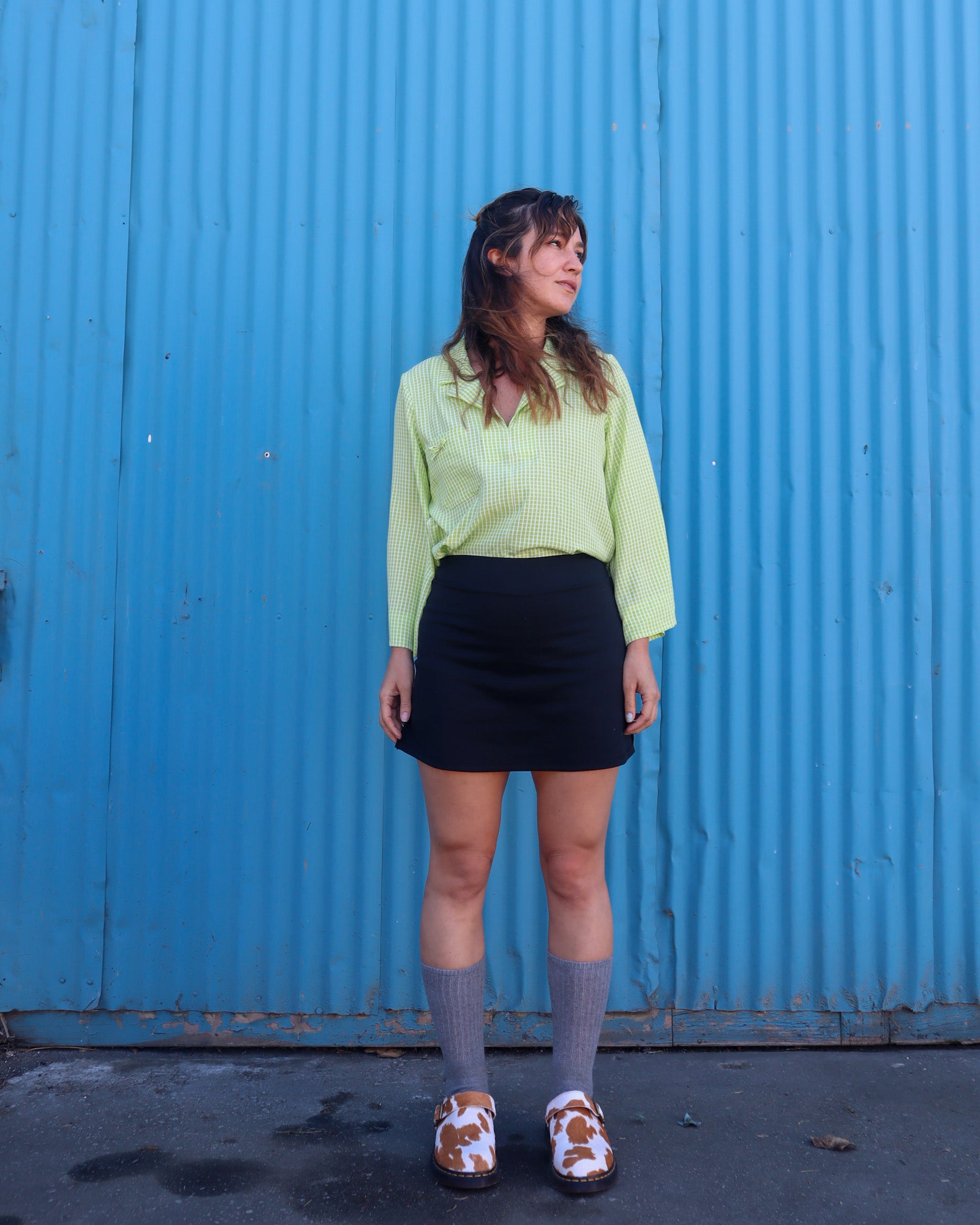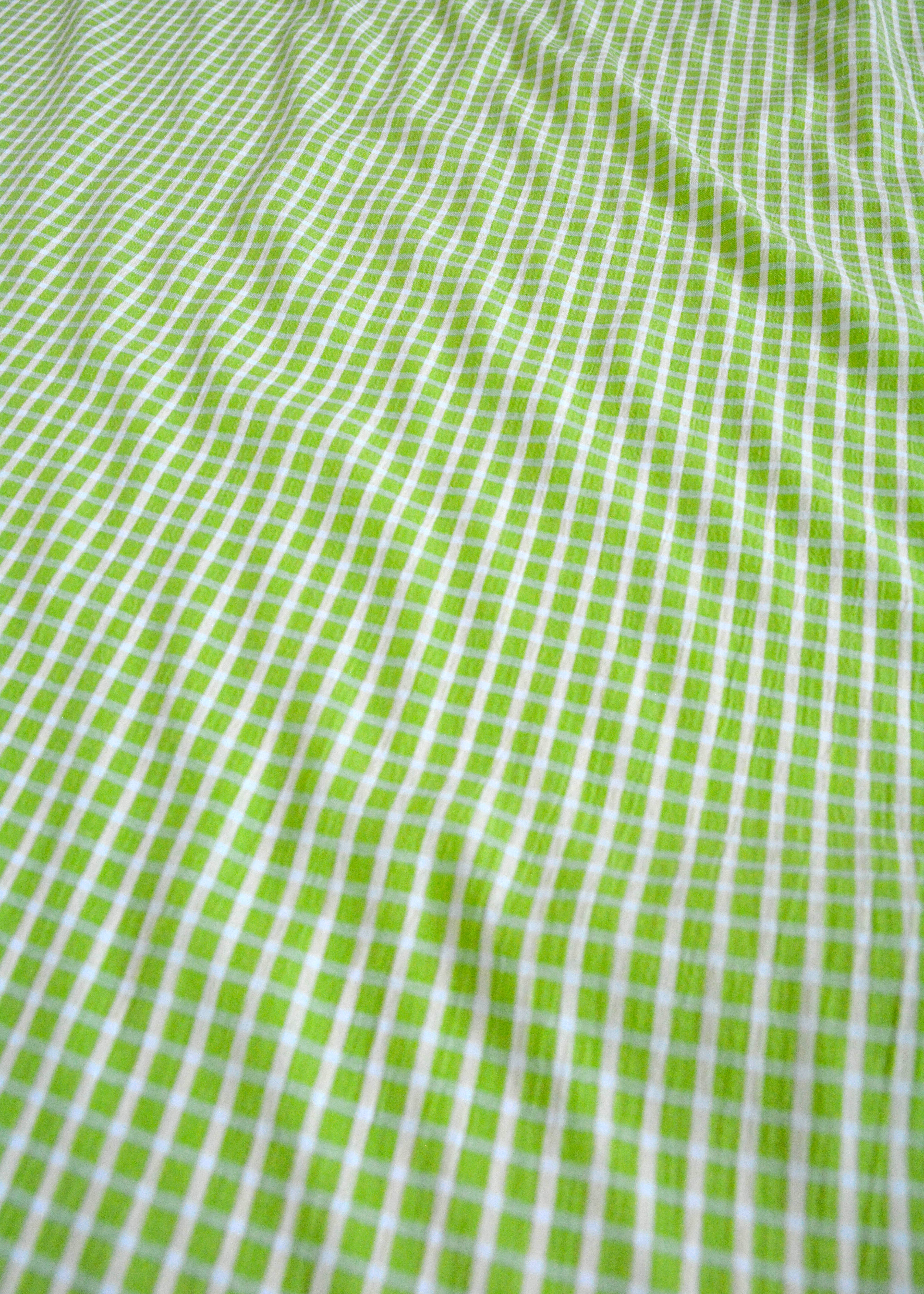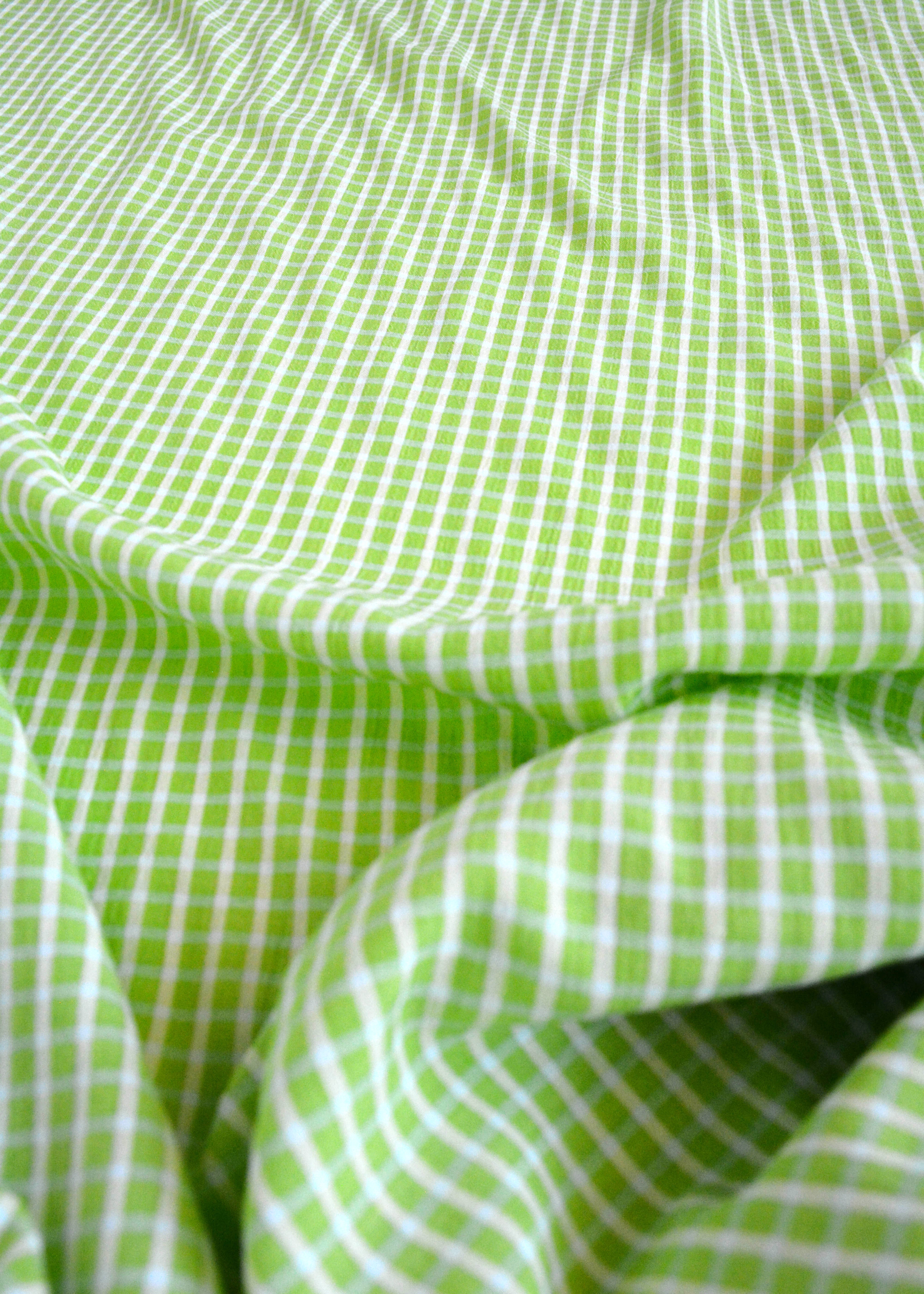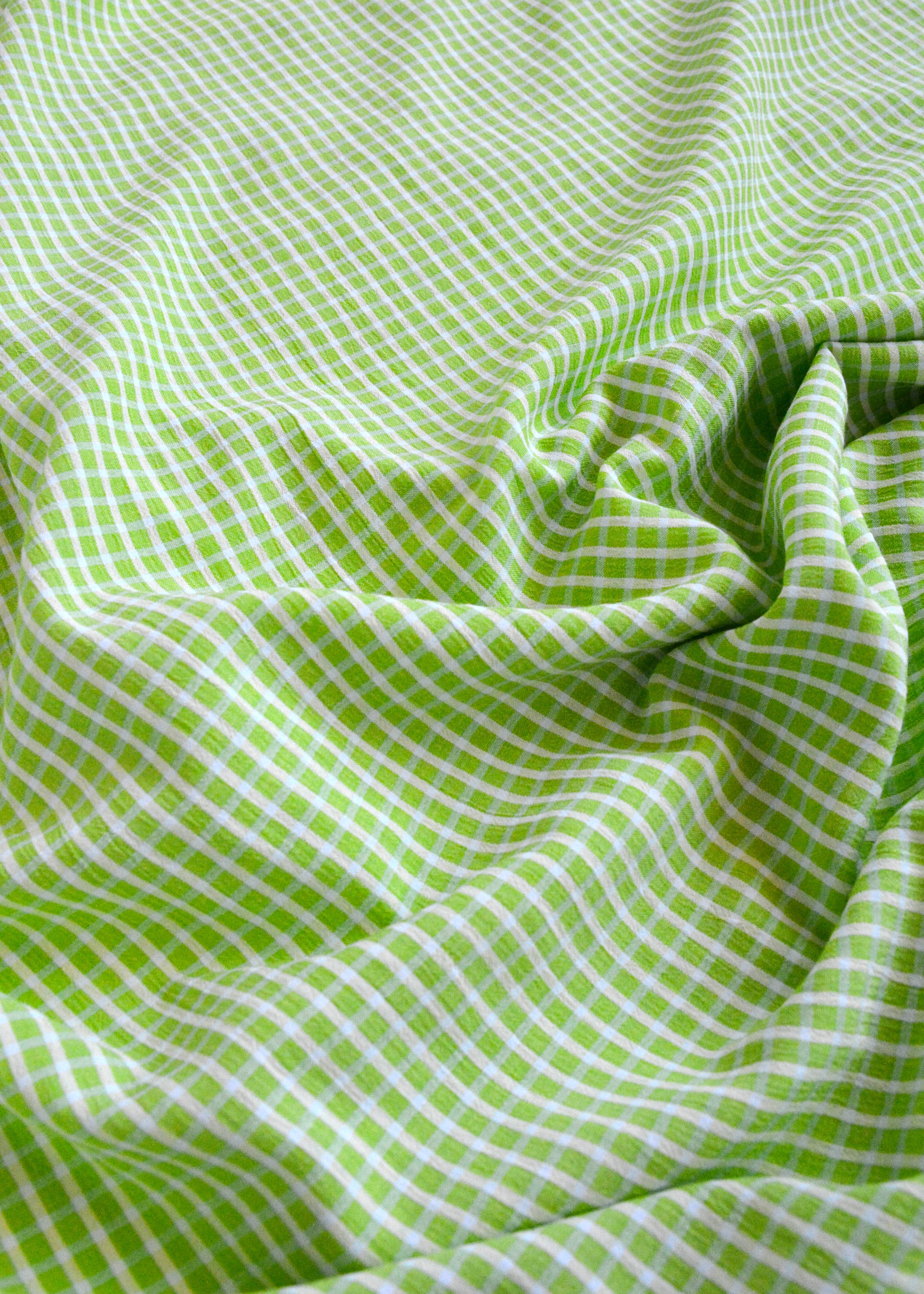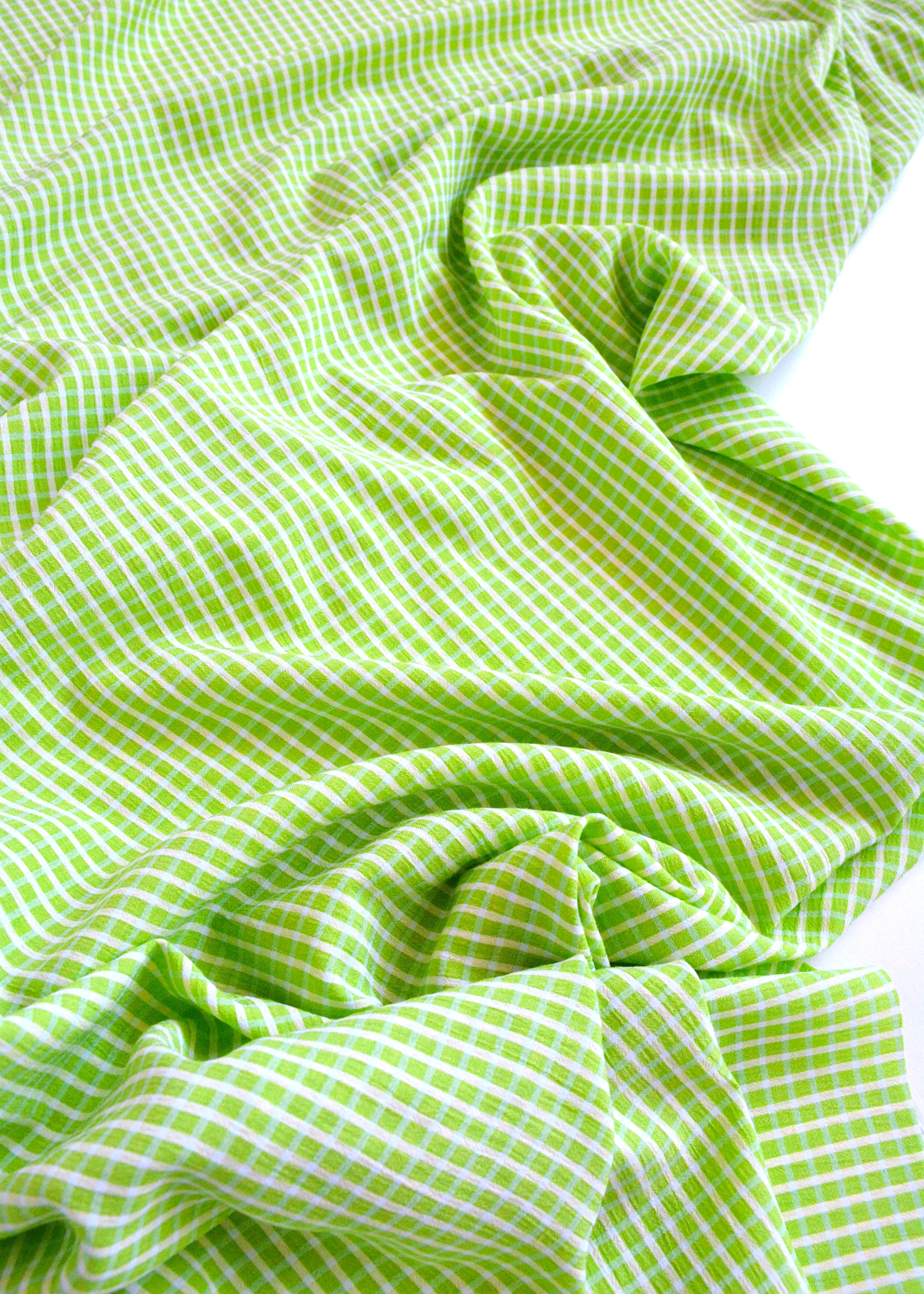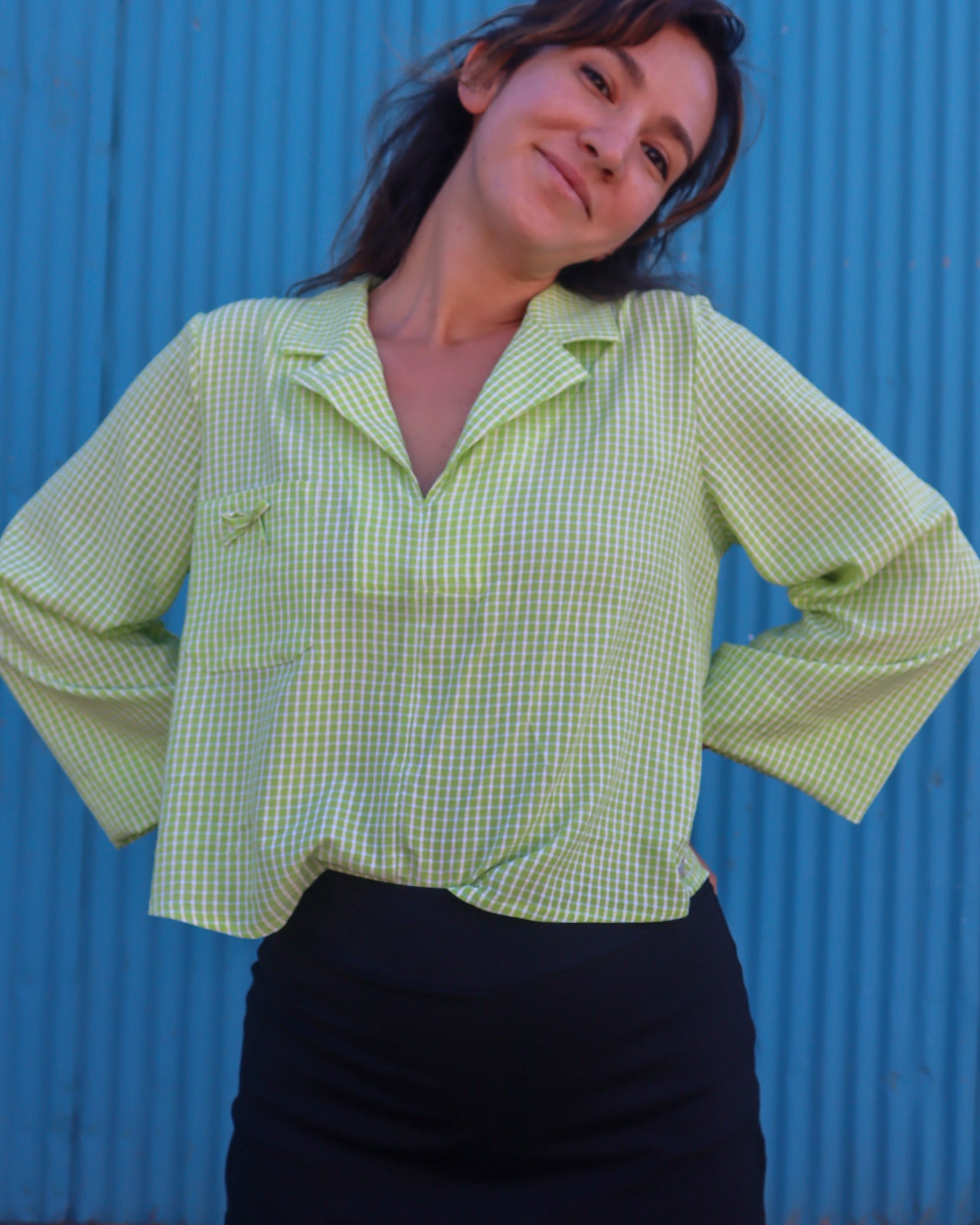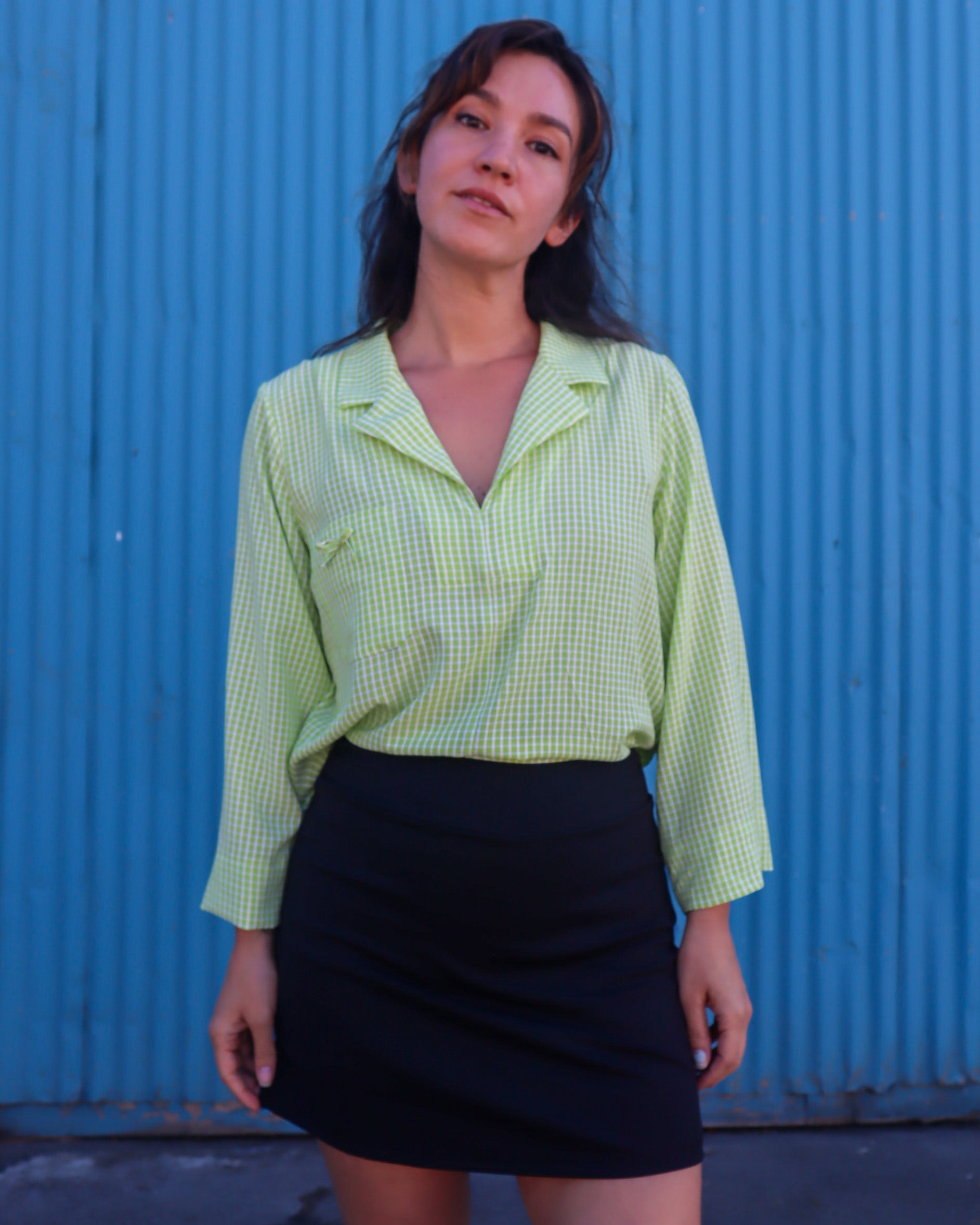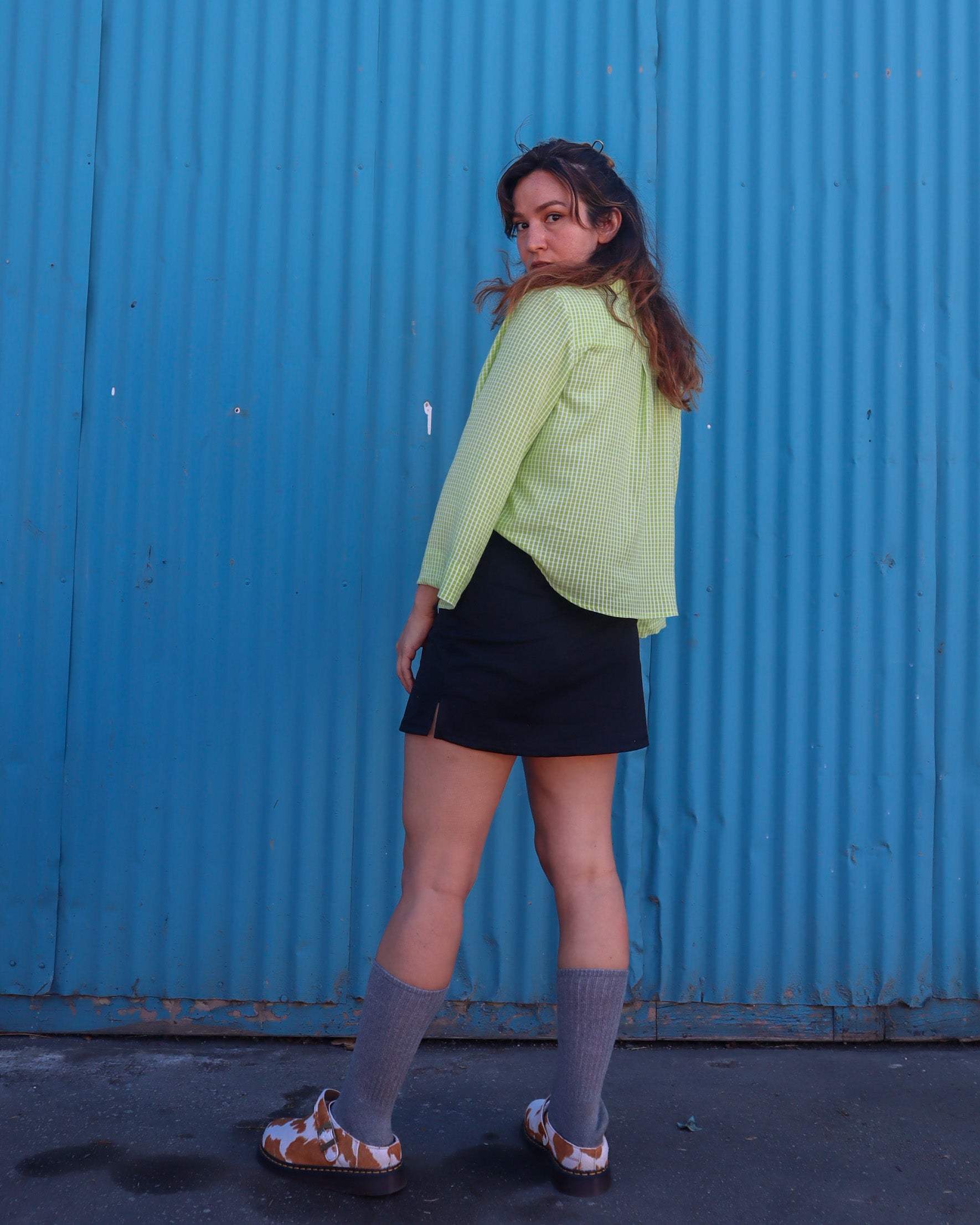 Dressy Check Rayon Fabric Green
---
Price is per half yard. Qty 1= 1/2 yard, 2= 1 yard, etc.
This subtle check rayon fabric has a lot of versatility! It is a yarn dyed check with a bit of crepey texture. It has great drape and is perfect for any light to mid-weight projects. It is
Content: 100% rayon
Width: 60"[152cm] wide
Weight: approximately 170gsm/5oz
Great for: the Saltwater Slip, Square Neck Top, Donny Shirt, Patina Blouse, Wilder Gown, Saturday Skirt Set

Modeled pictures are of the Donny Shirt with lengthened sleeves. See the blog post here.
This is a deadstock fabric which means it is leftover from the fashion/textile industry. It is not reorderable.