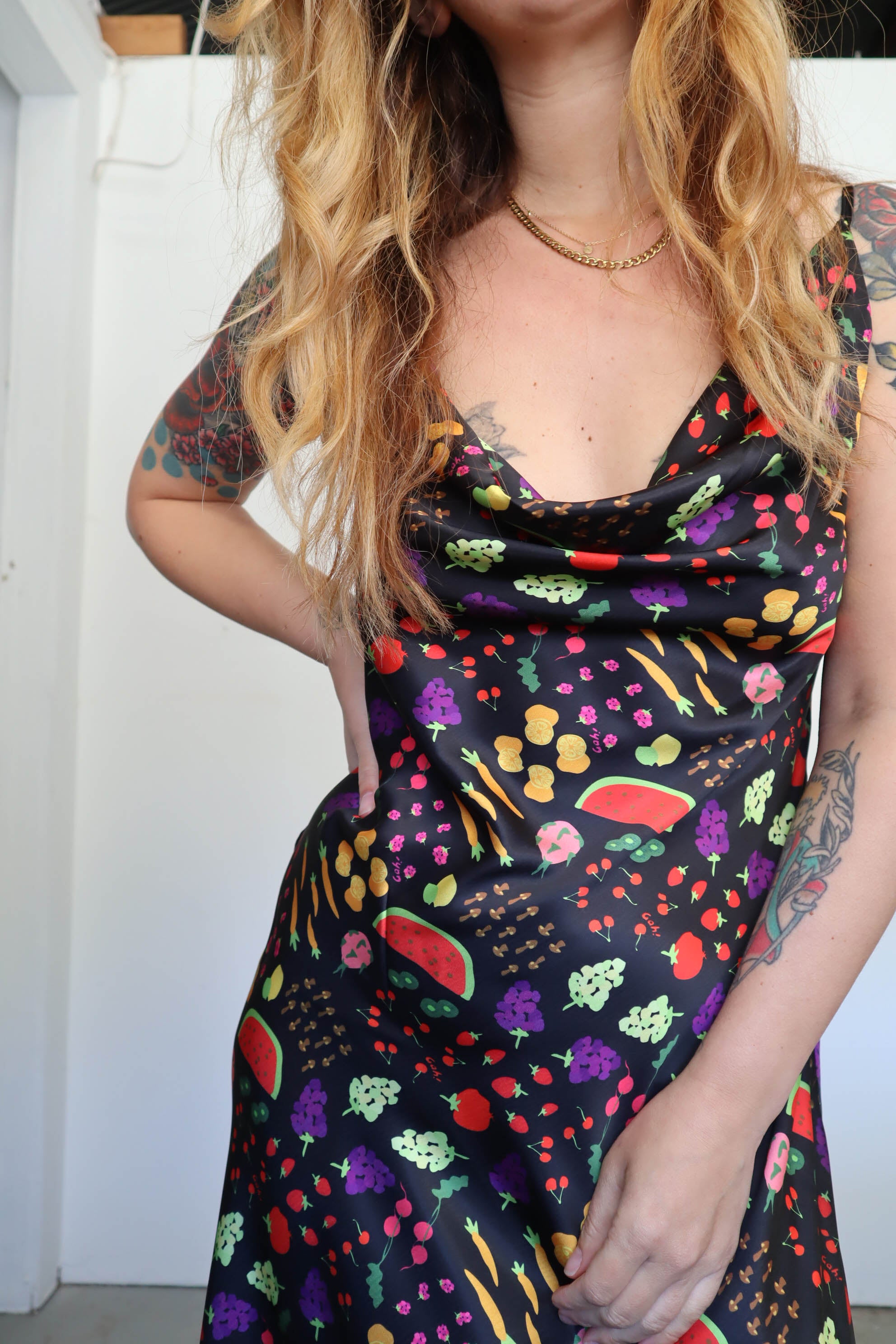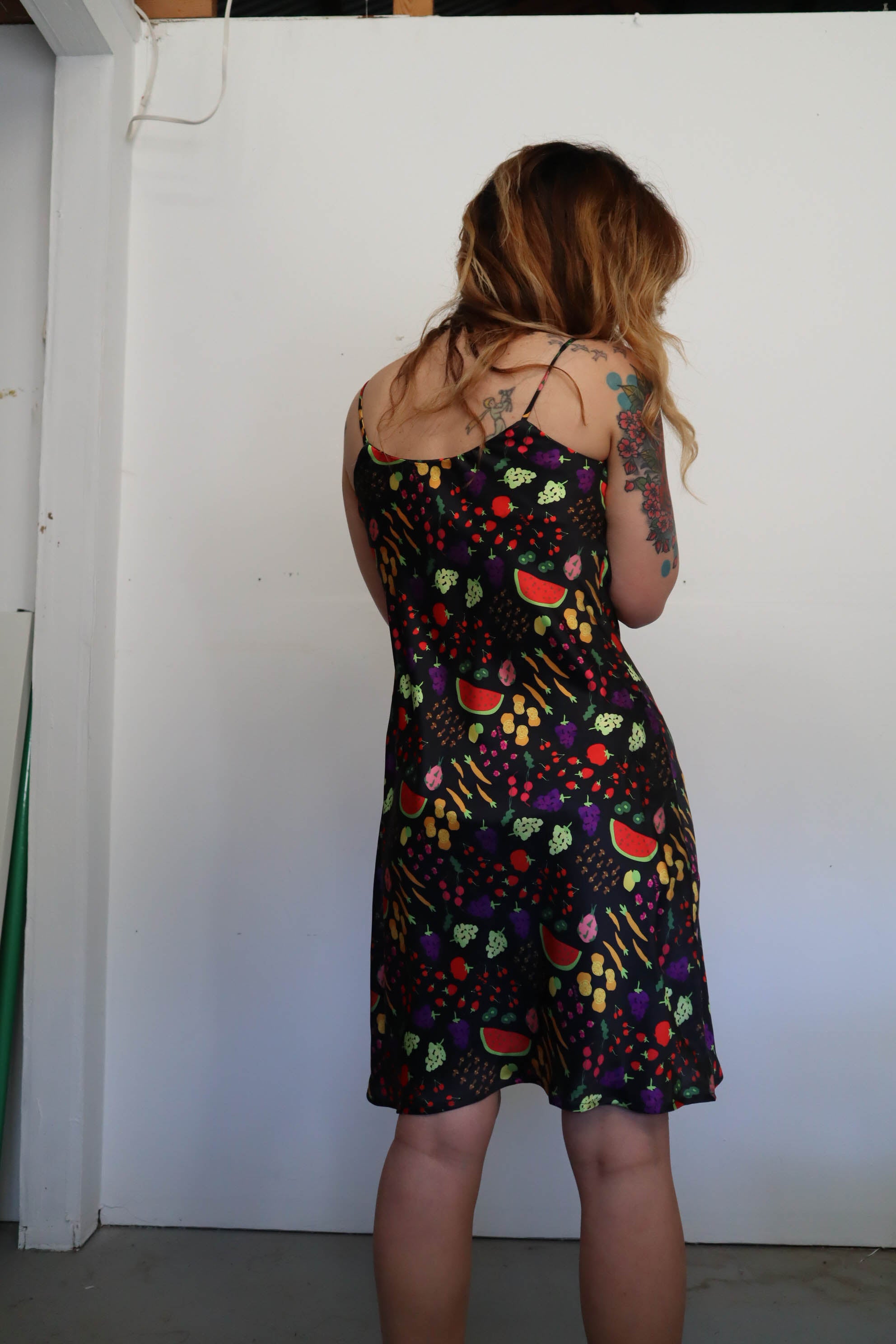 Farm Yard Fashion Satin Fabric Black
---
Price is per half yard. Qty 1= 1/2 yard, 2= 1 yard, etc.
This amazing satin fabric is perfect for any lightweight projects and would make the most amazing lining! It is printed with fruits and veggies on a black background. With this fabric you can sew up something fancy but still playful!
Content: 100% polyester
Width: 56"[152cm] wide
Weight: 90gsm/2.6 oz
Repeat: 6"
Great for: the Saltwater Slip, Square Neck Top, Donny Shirt, Patina Blouse
Modeled picture is of the Sicily Slip Dress by Sewing Masin
This is a deadstock fabric which means it is leftover from the fashion/textile industry. It is not reorderable.