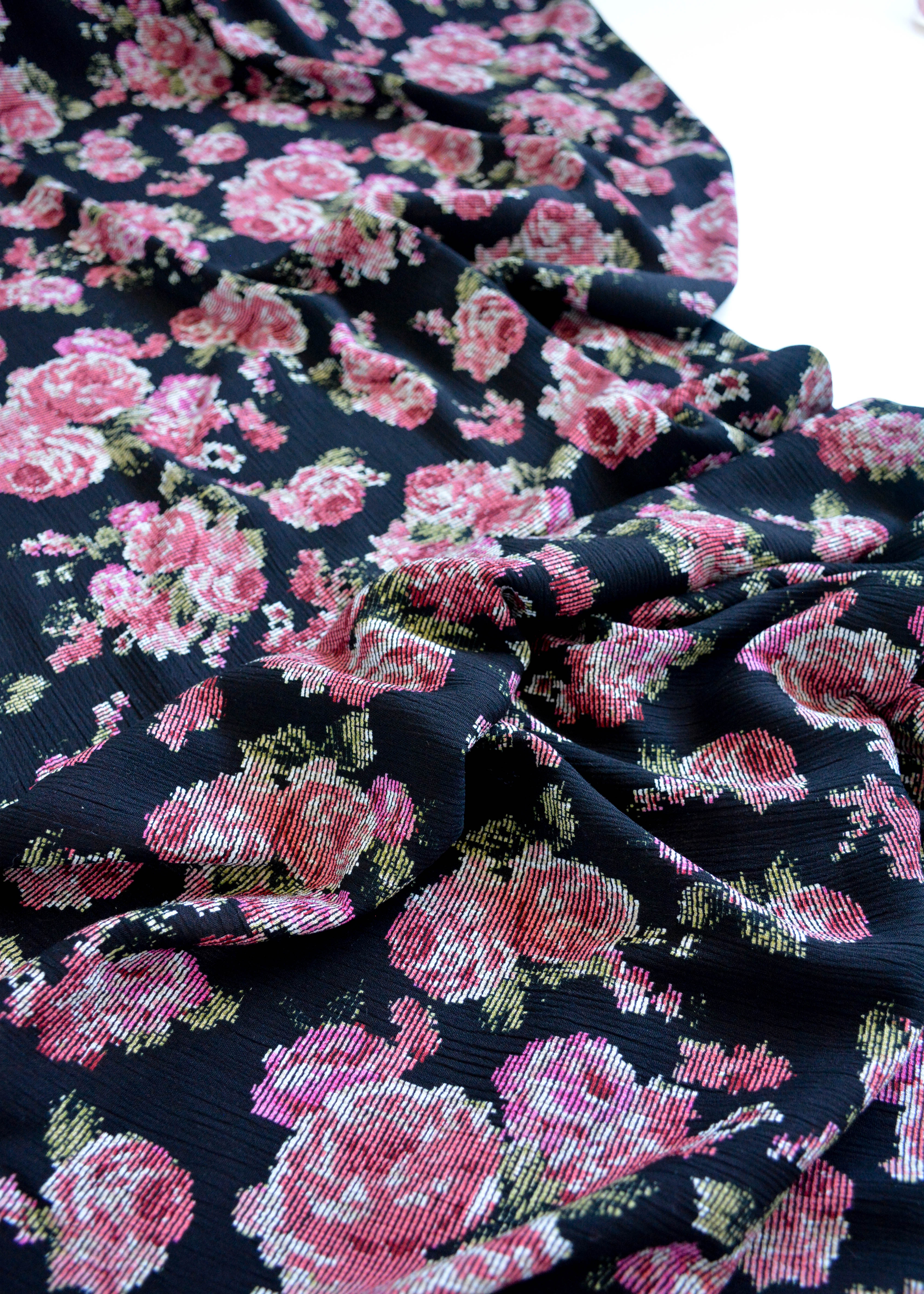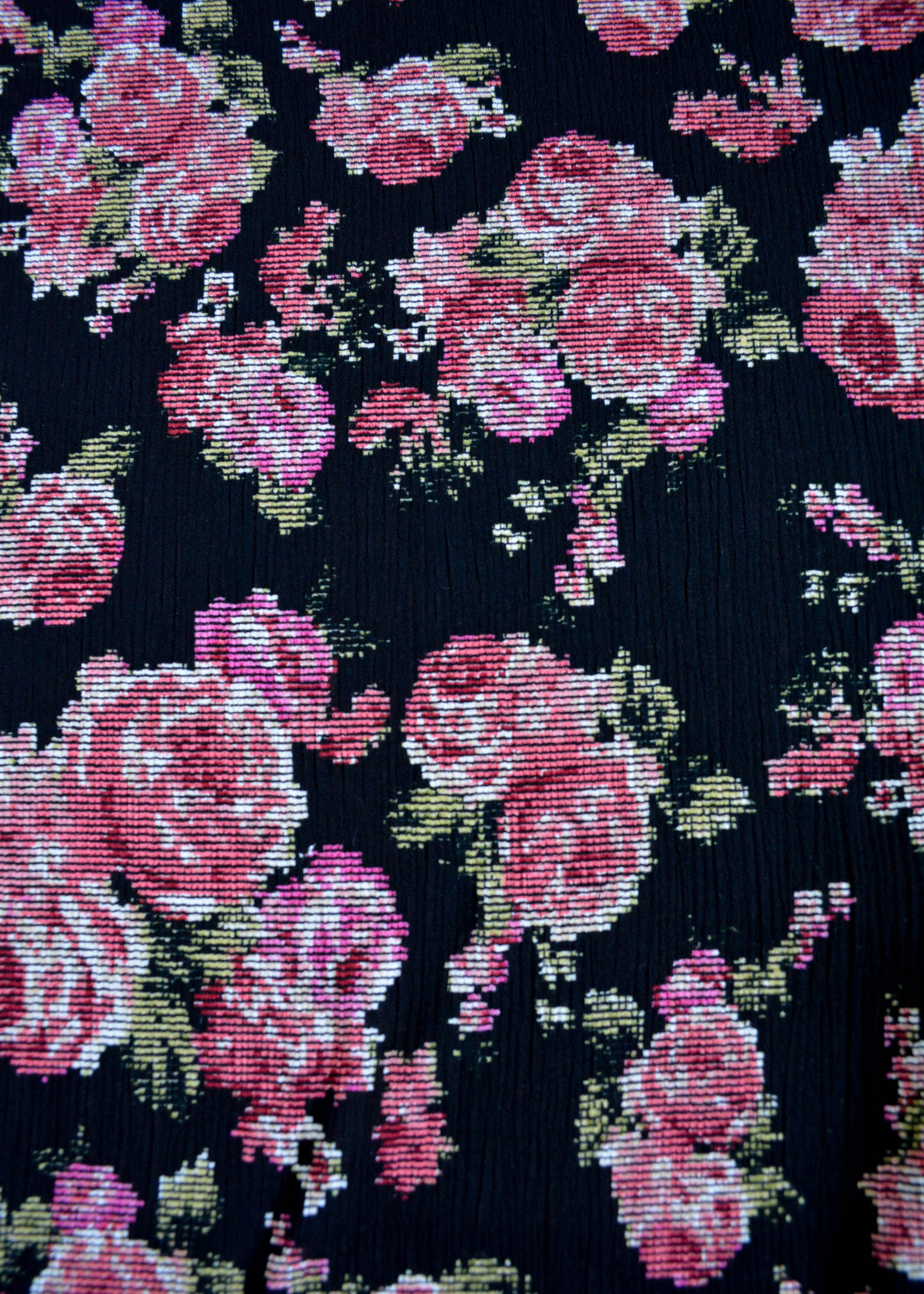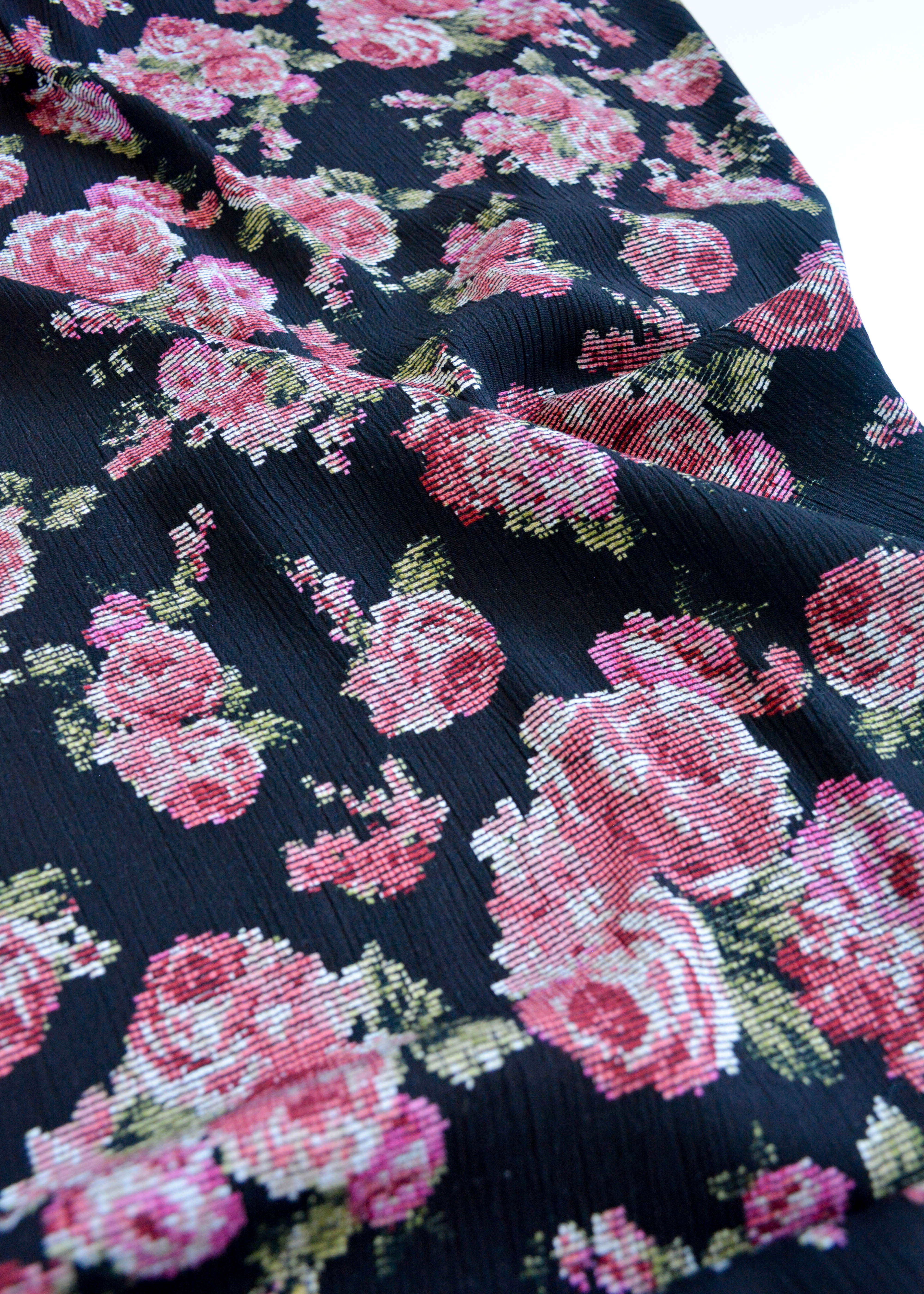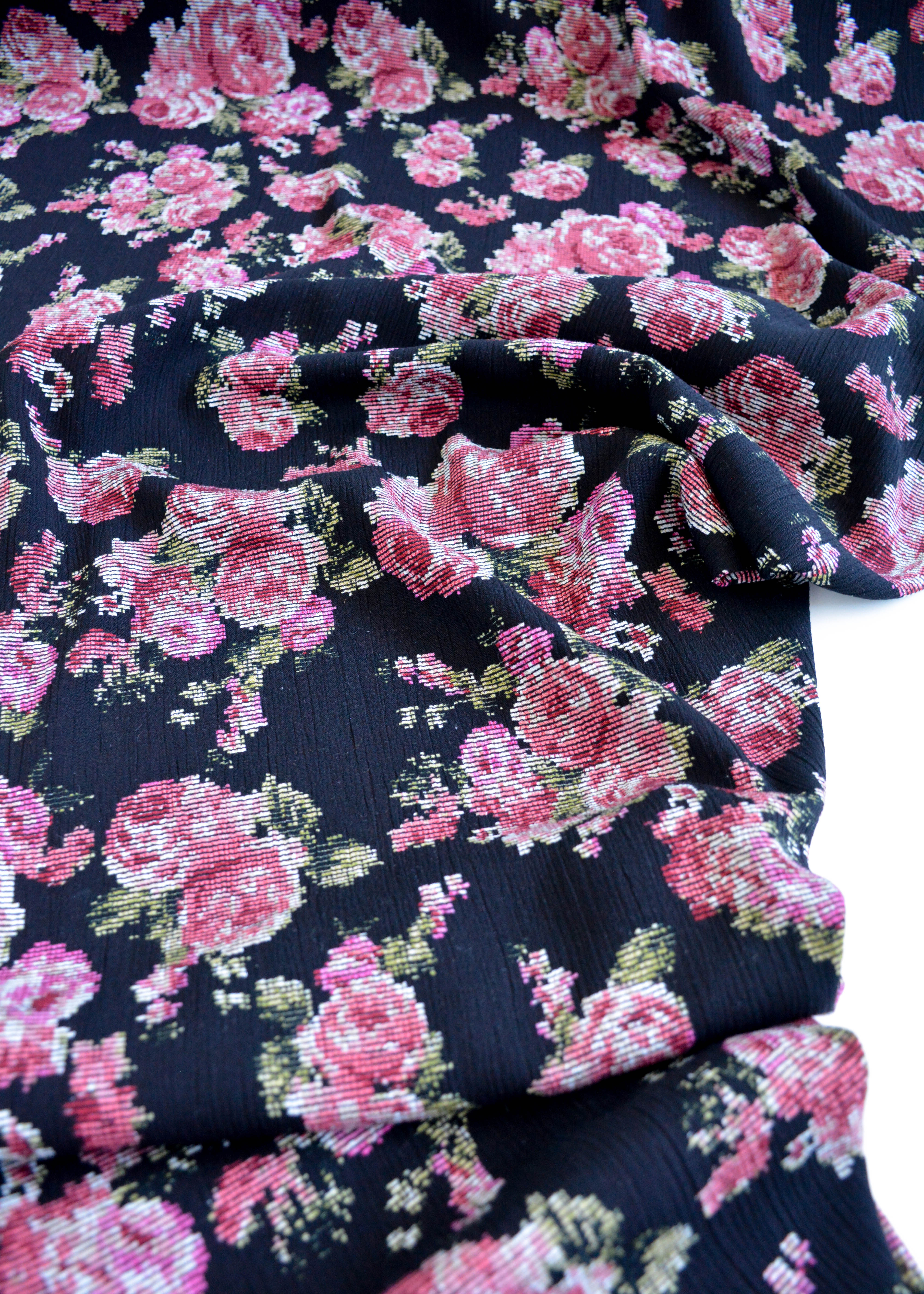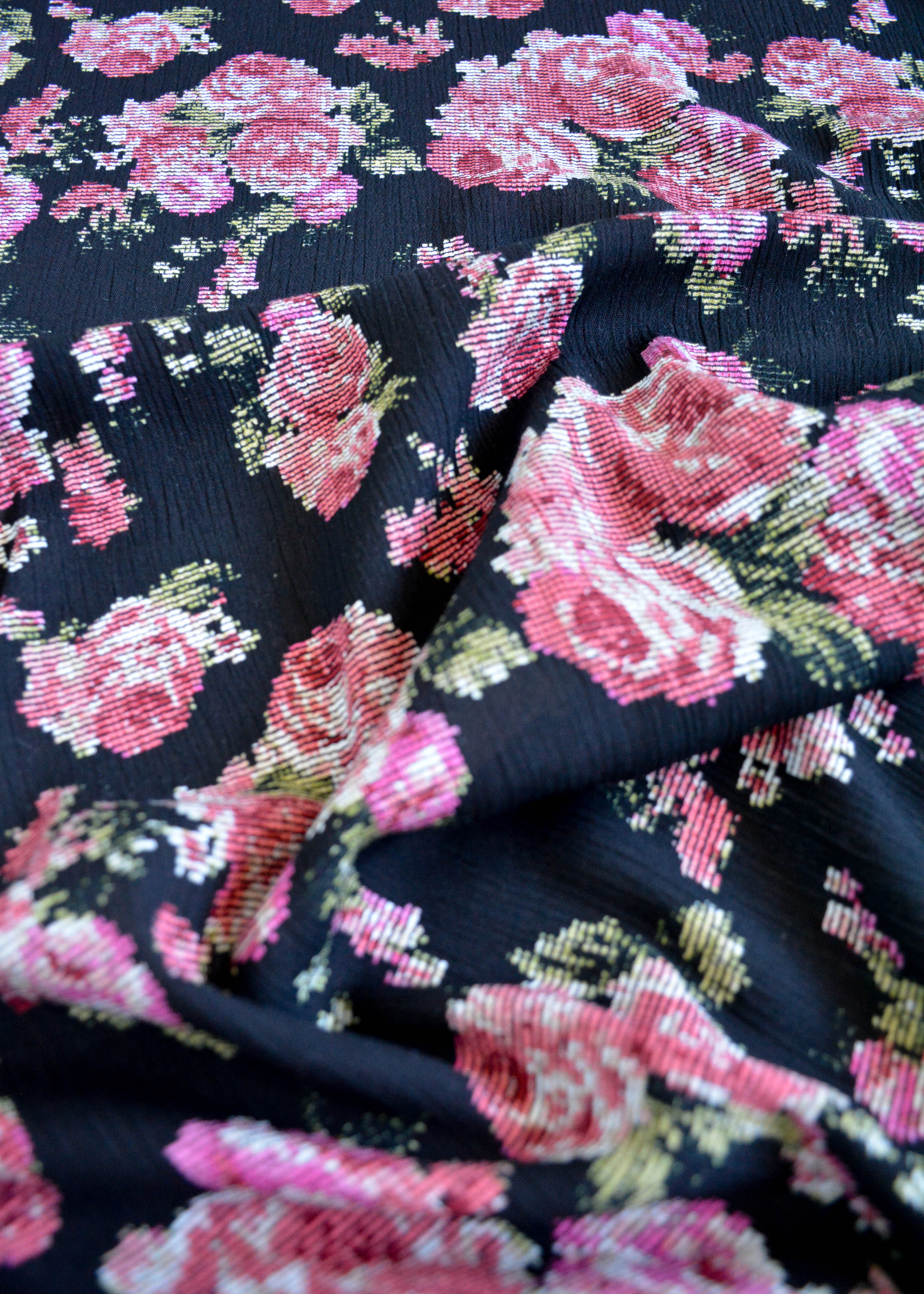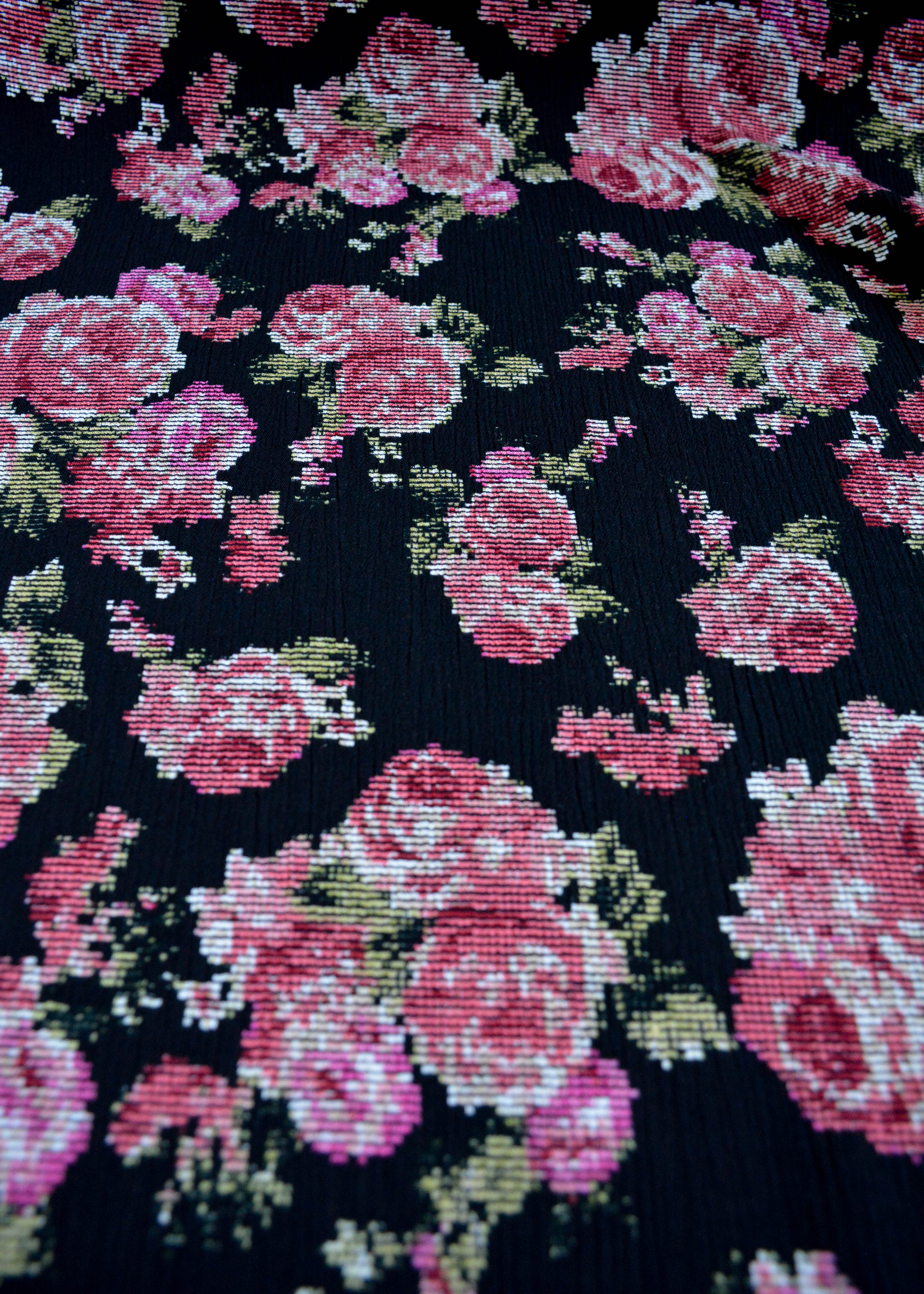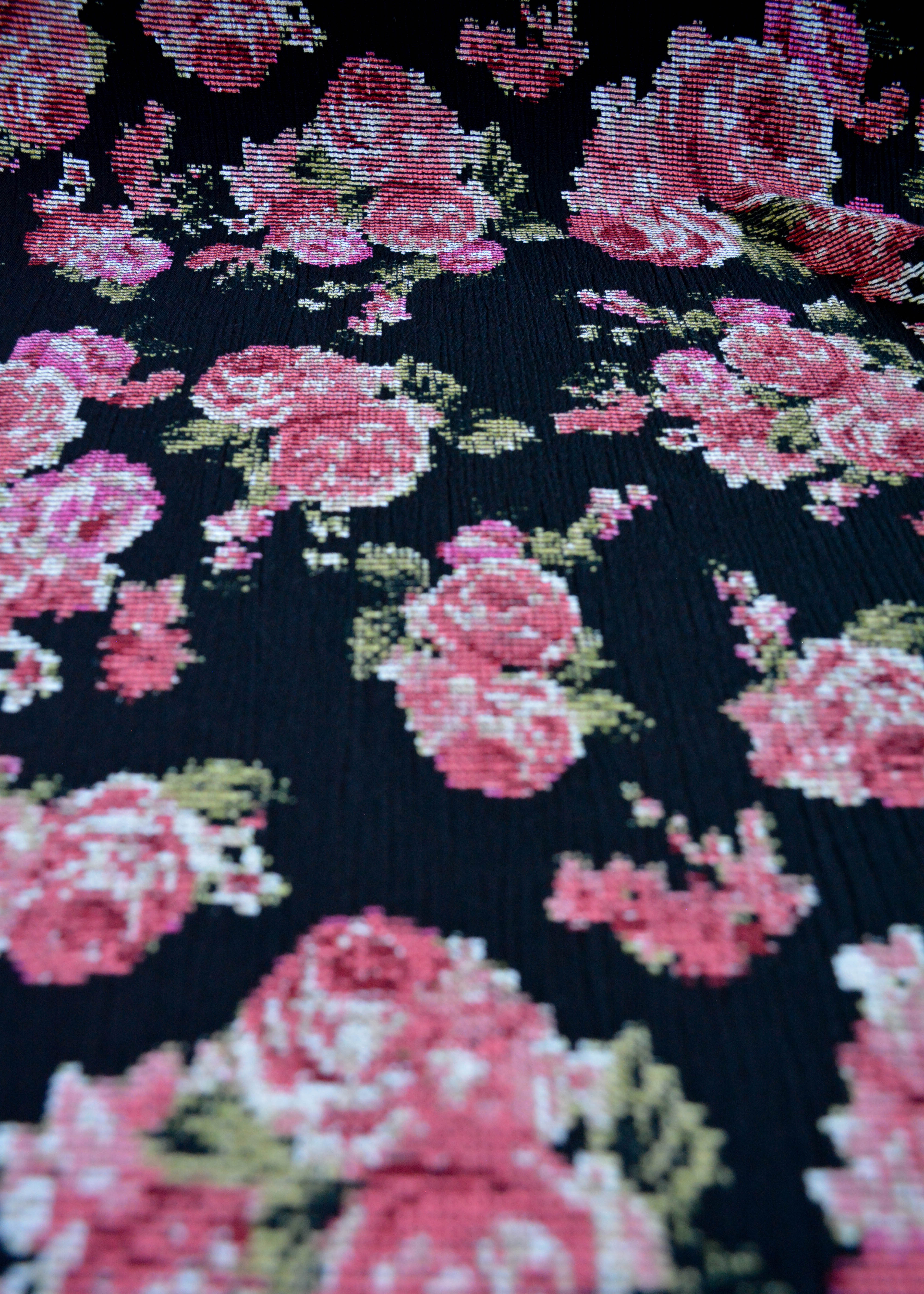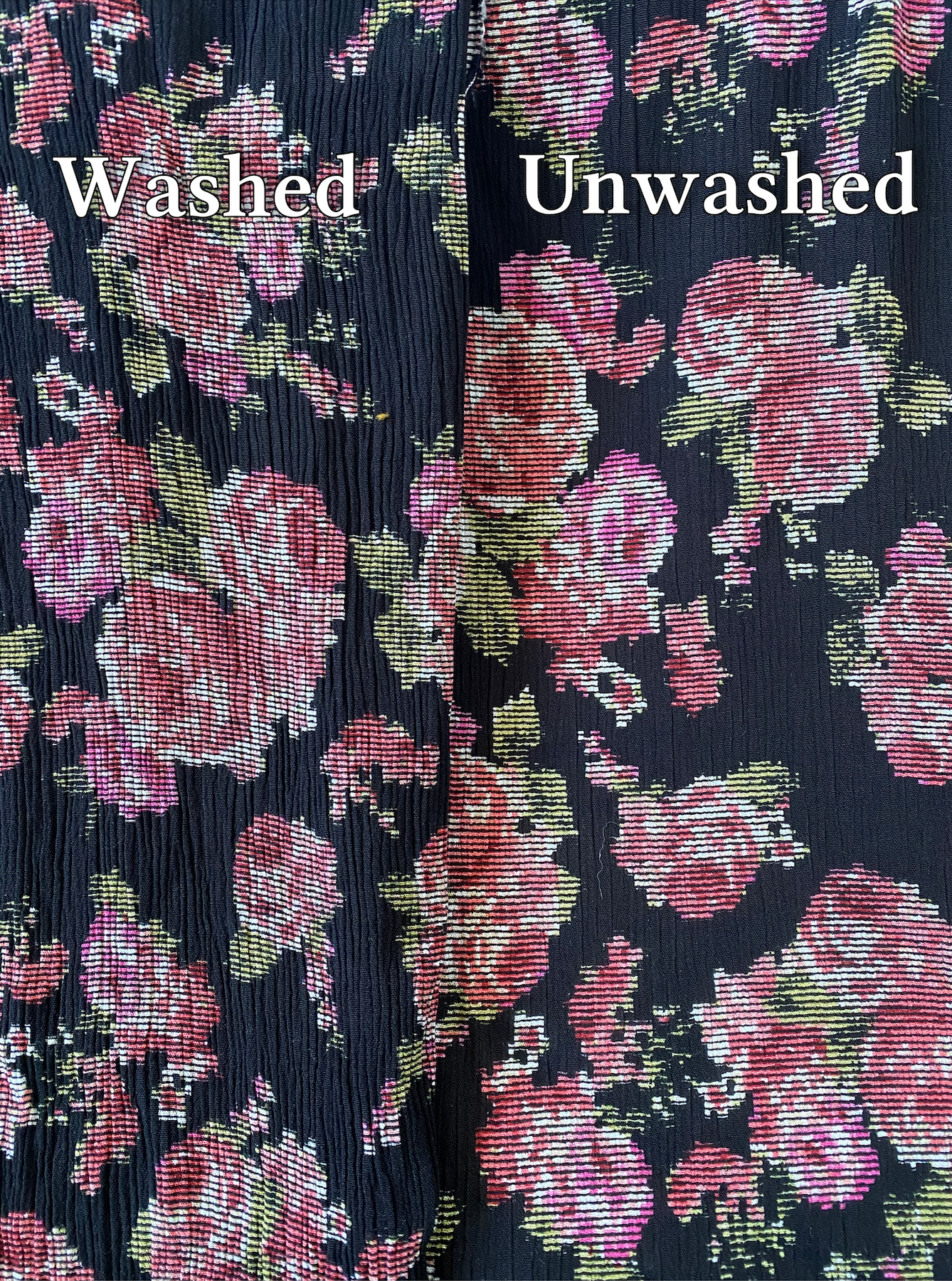 Cross Stitch Rose Crepe Rayon Fabric
---
Price is per half yard. Qty 1= 1/2 yard, 2= 1 yard, etc.
This gorgeous rayon fabric has a crepey texture and is printed with roses that look pixelated or cross stitched. When you wash it the crepey texture will increase. It has a beautiful drape and would be great for any light to mid-weight fabrics.
Content: 100% rayon
Width: 48"[122cm] wide
Weight: approximately 170gsm/5oz
Pattern repeat: 12"
Great for: the Saltwater Slip, Square Neck Top, Donny Shirt, Patina Blouse, Wilder Gown, Saturday Skirt Set

This is a deadstock fabric which means it is leftover from the fashion/textile industry. It is not reorderable.