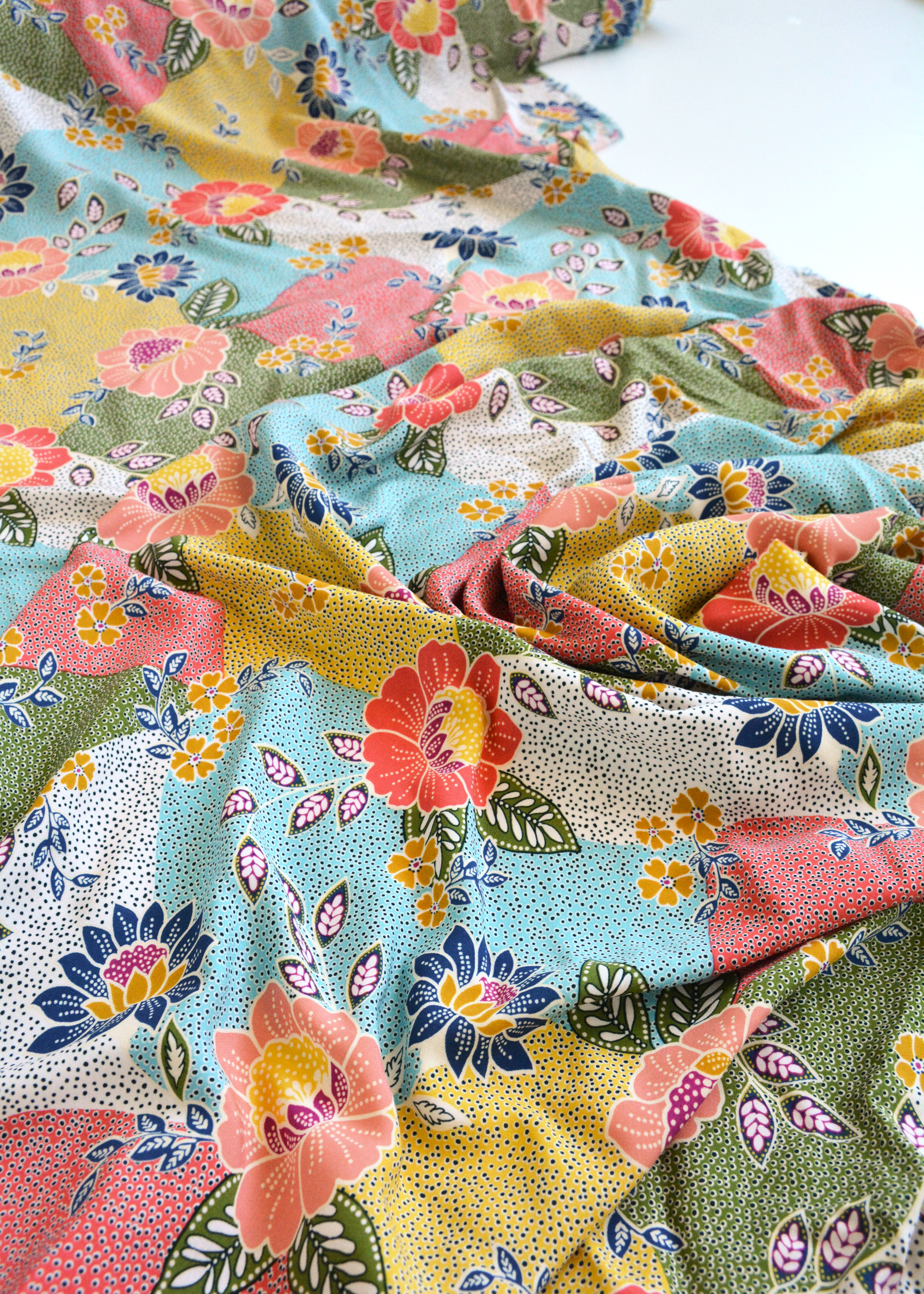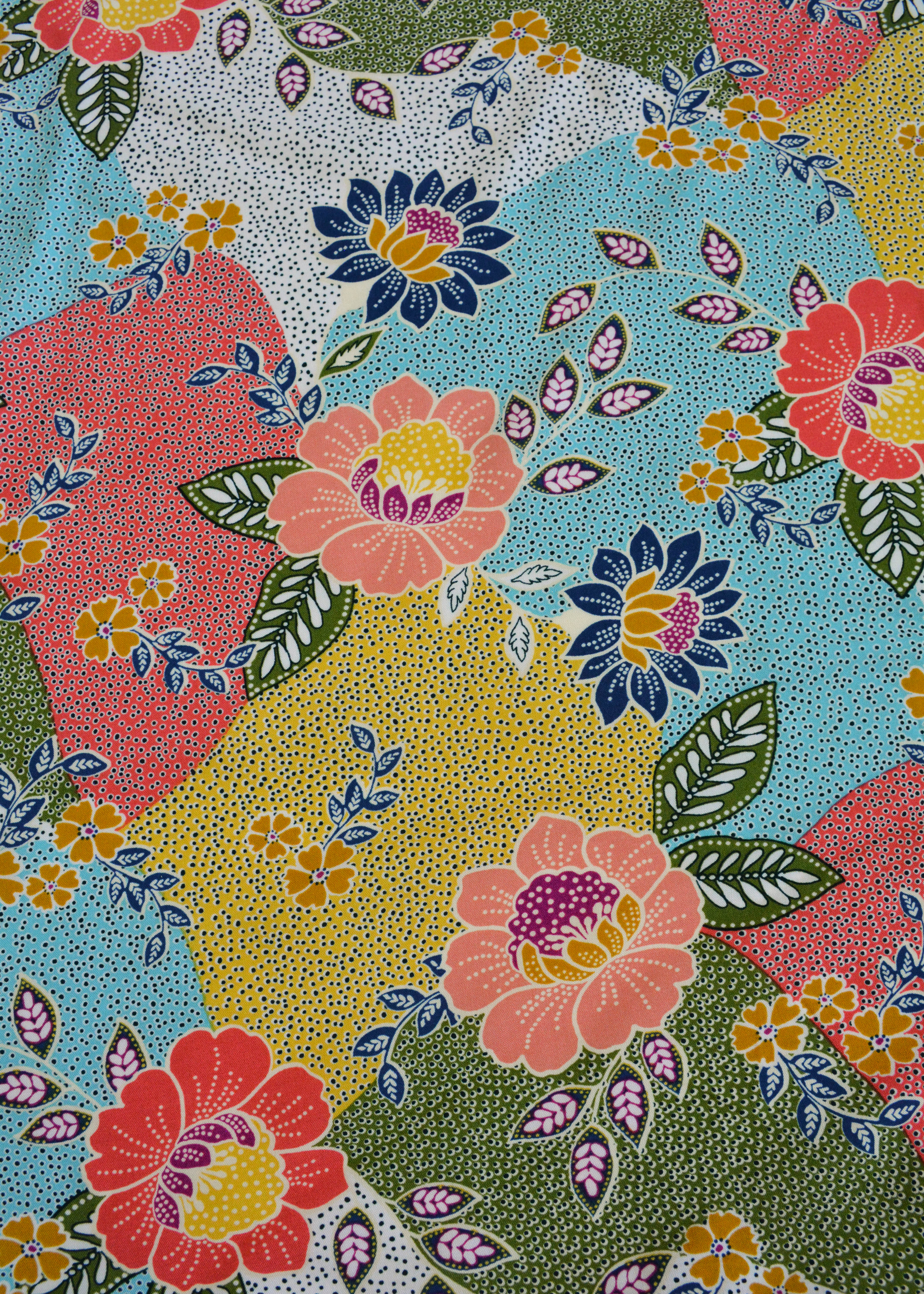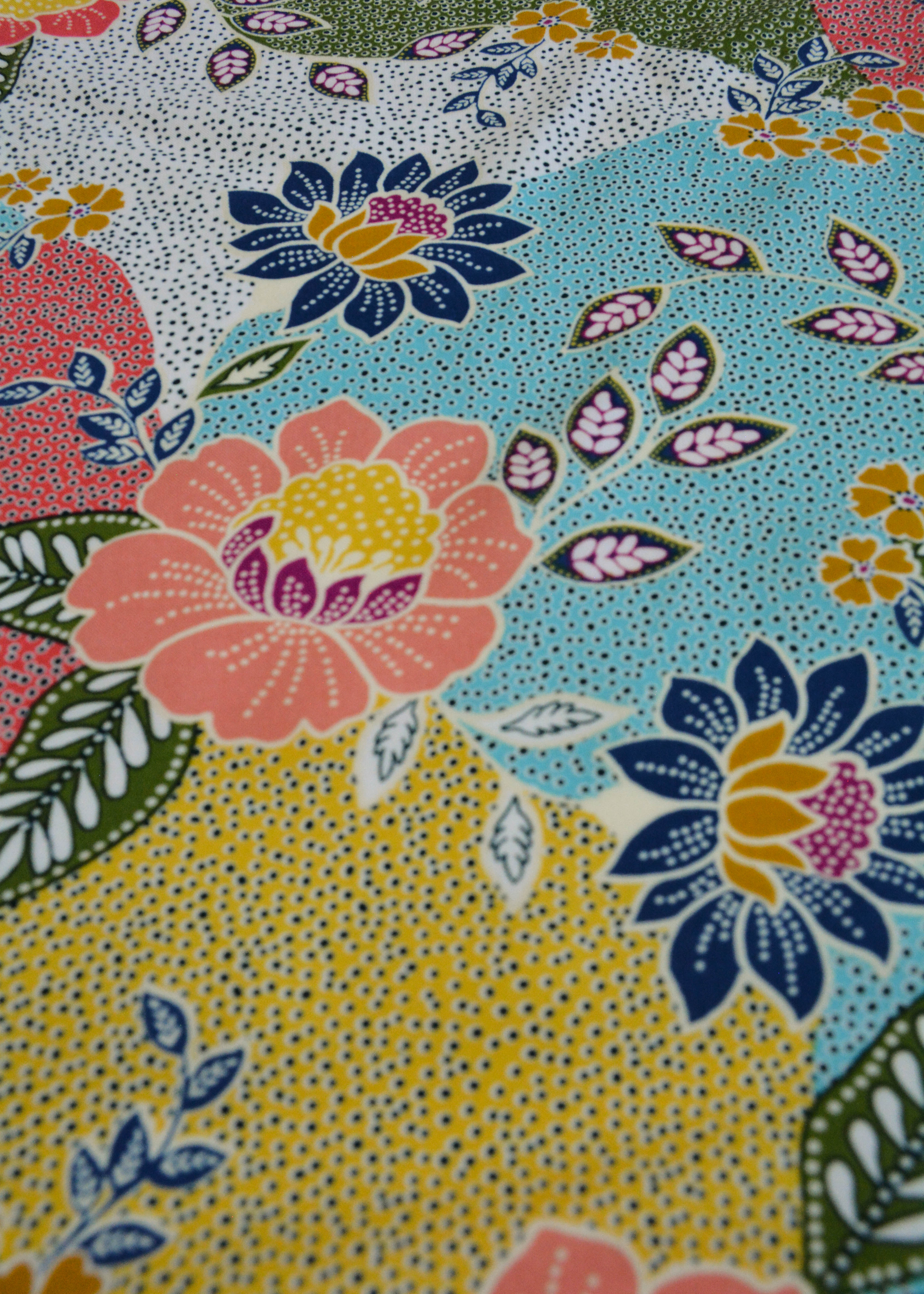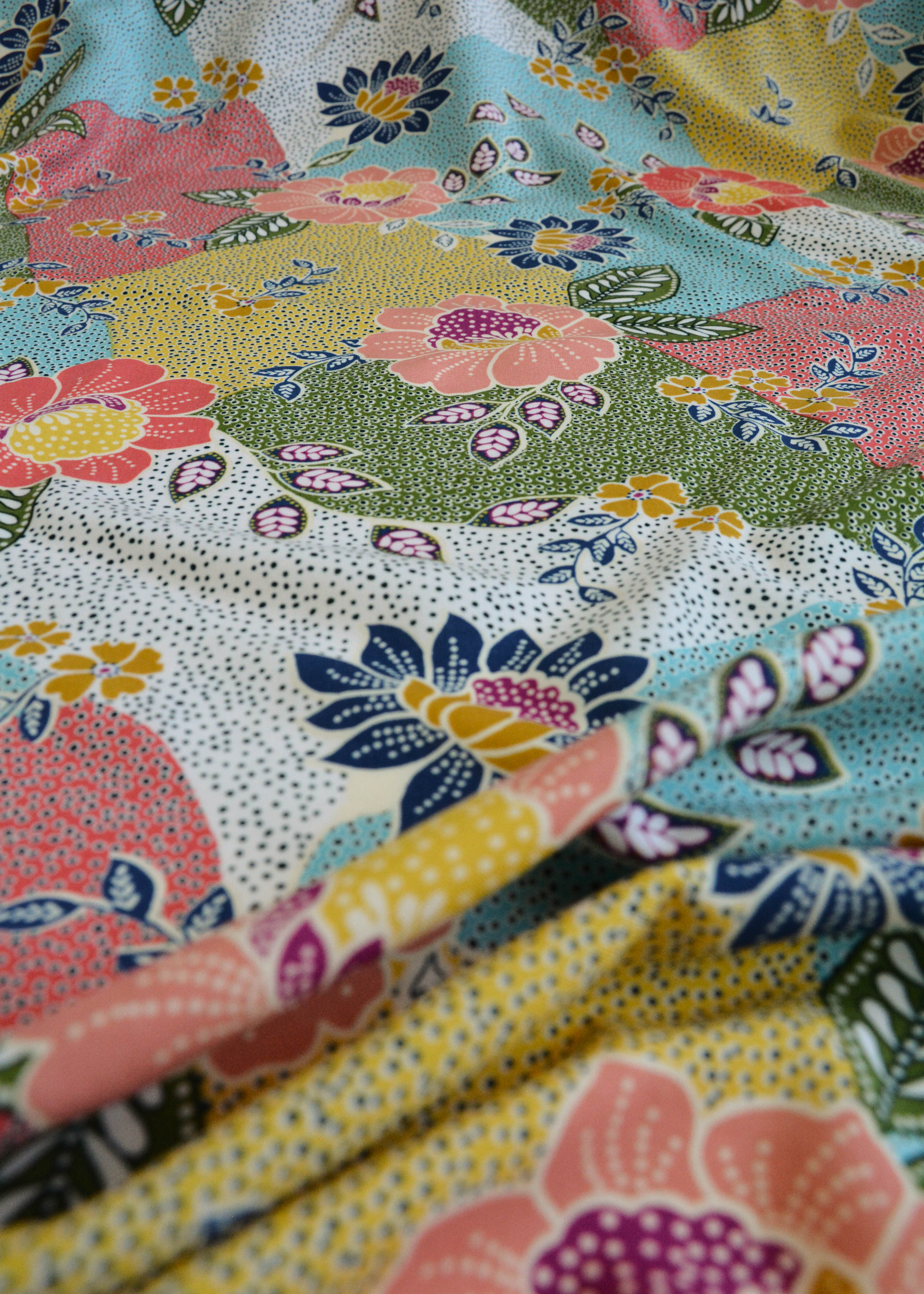 Pretty Flowers Rayon Fabric
---
Price is per half yard. Qty 1= 1/2 yard, 2= 1 yard, etc.
Anything made from this drapey rayon challis is going to be stunning! It is printed with beautiful flowers on a multi color dotted background. It is lightweight and great for shirts, dresses, and skirts. It is mostly opaque but is a tiny bit sheer when held up to the light.
Content: 100% Rayon
Width: 45"[114cm] wide
Weight: Approximately 90gsm/2.6 oz
Pattern repeat: 17"
Great for: The Donny Shirt, Bernadette Skirt, Patina Blouse, Saltwater Slip, Saguaro Set, Wilder Gown
This is a deadstock fabric which means it is leftover from the fashion/textile industry. It is not reorderable.