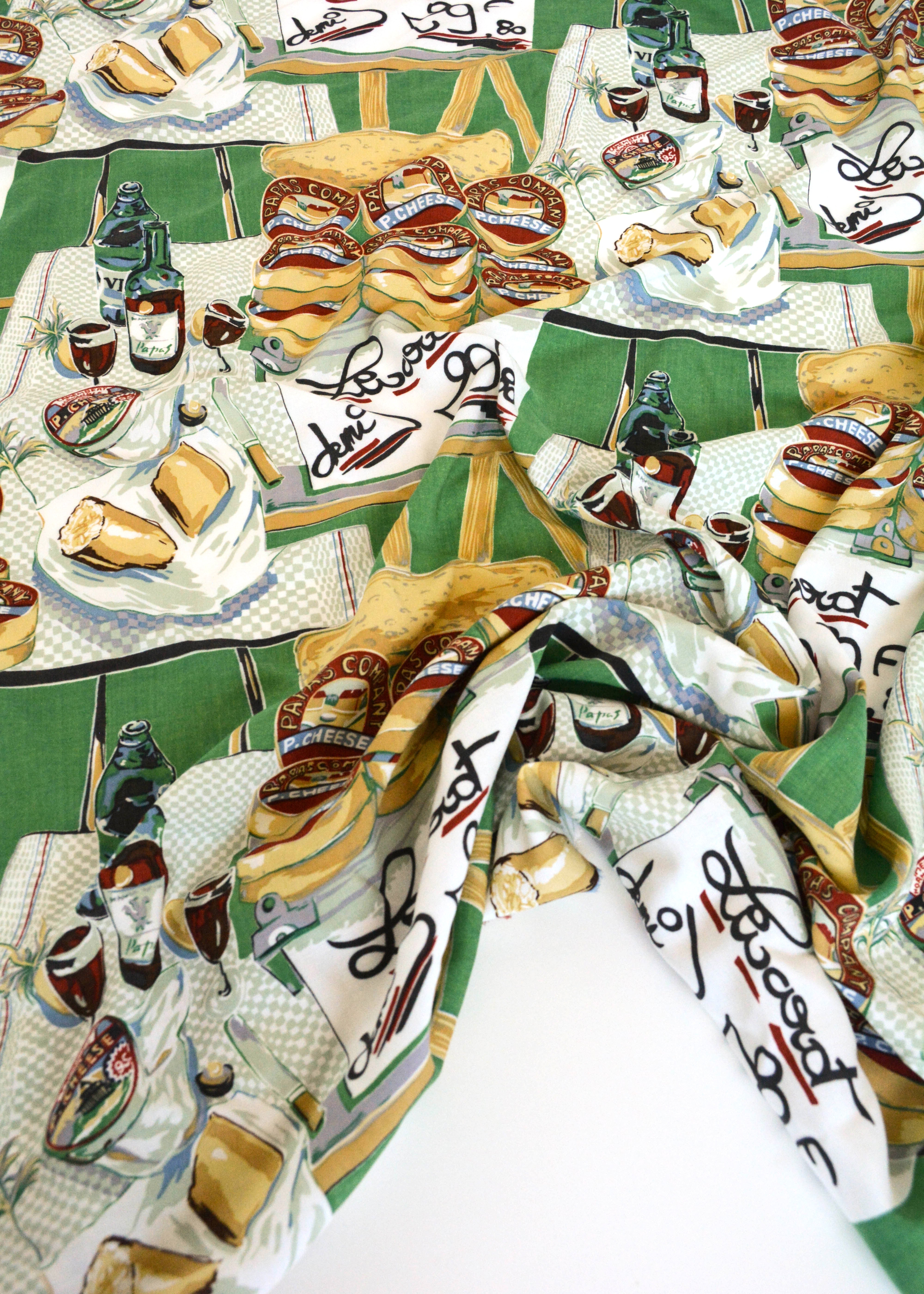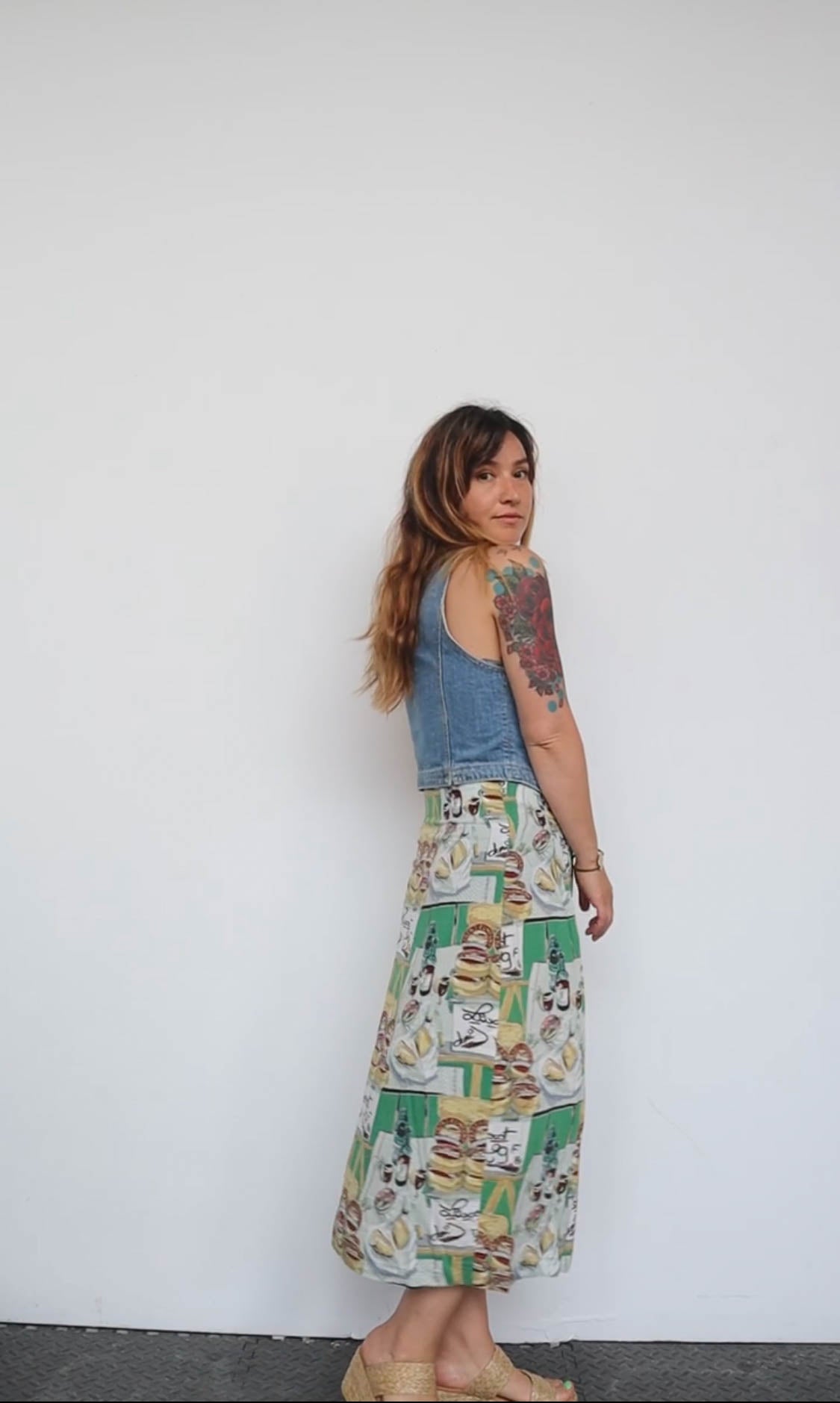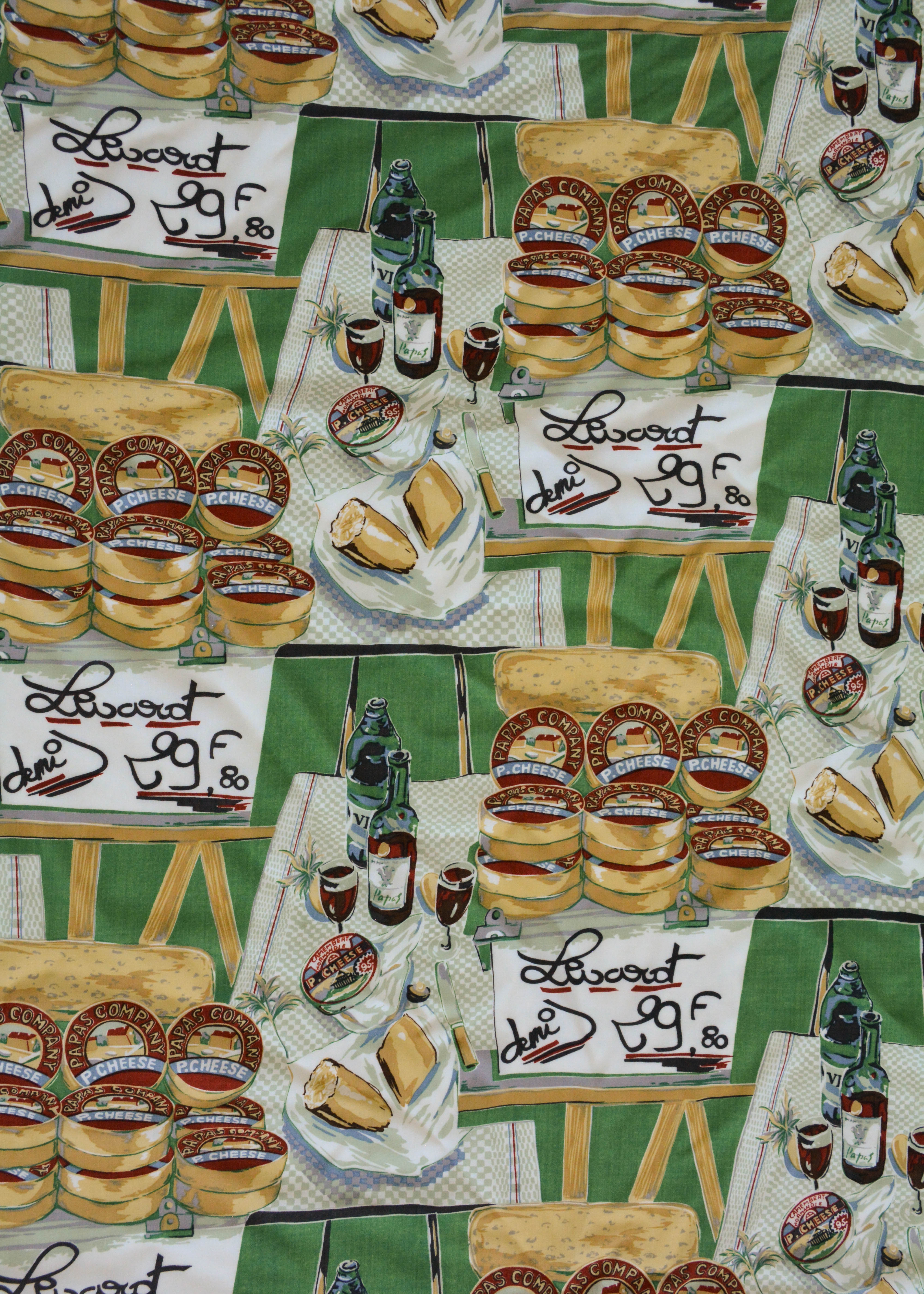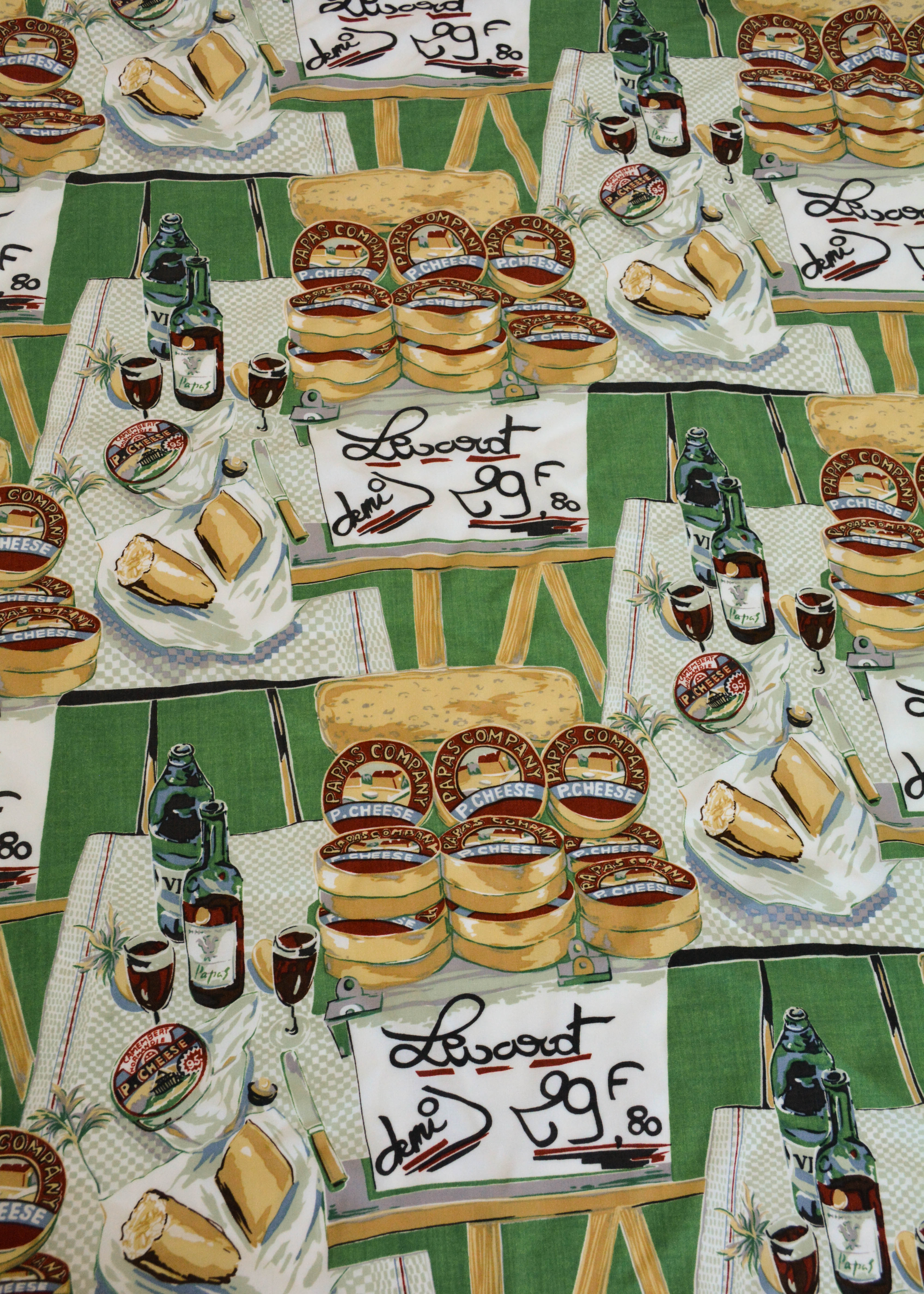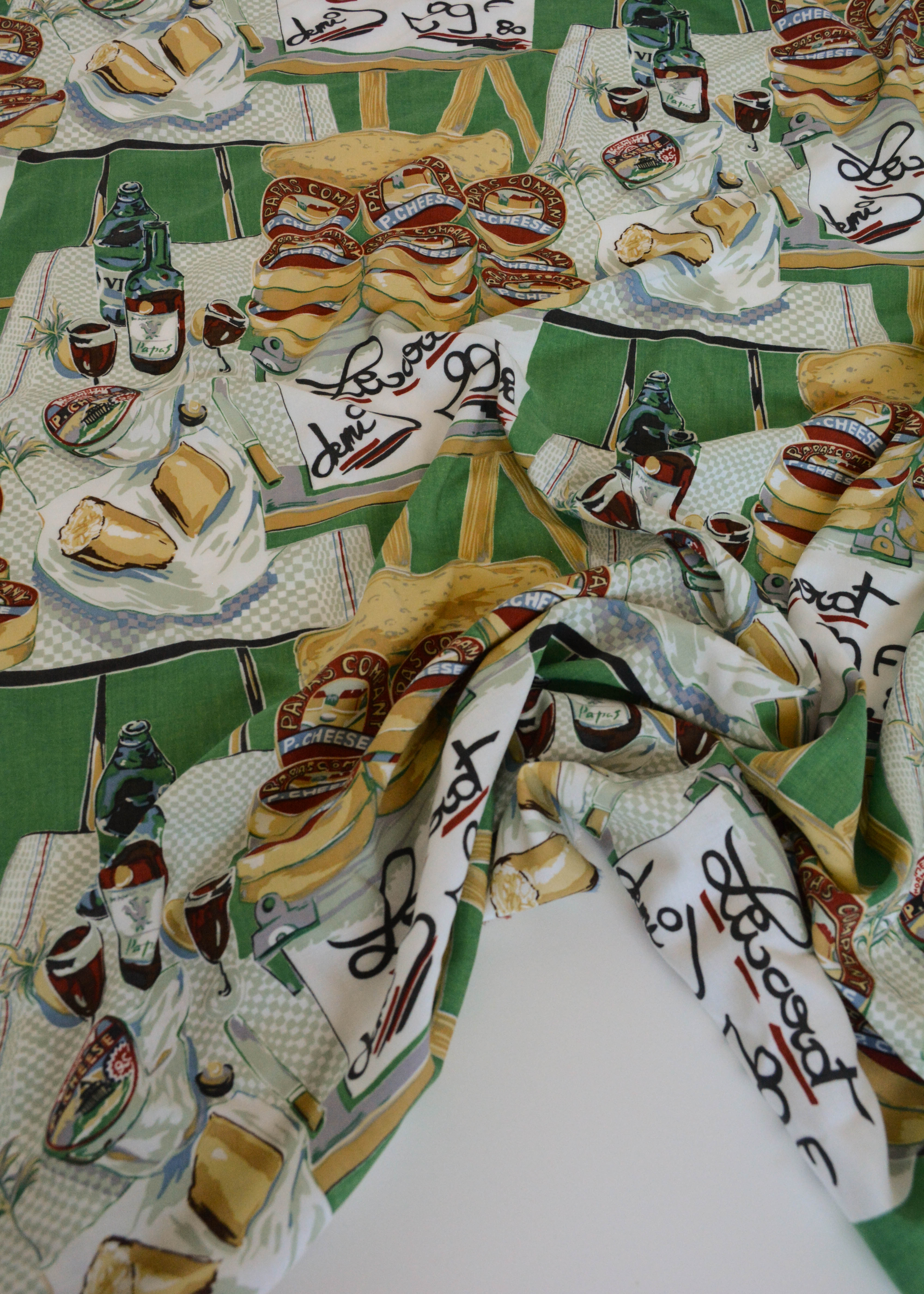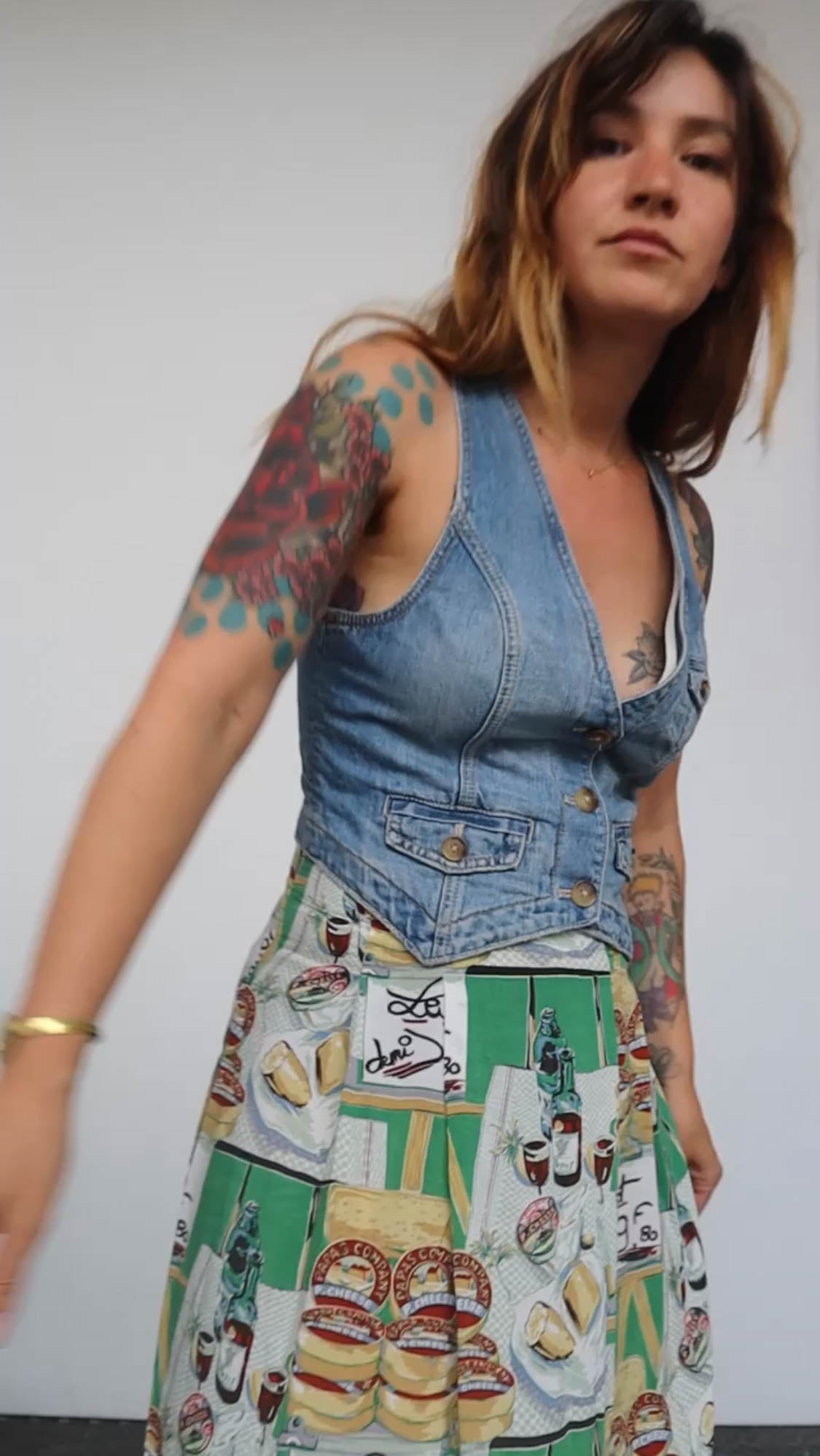 Pass the Cheese Please Rayon Fabric
---
Price is per half yard. Qty 1= 1/2 yard, 2= 1 yard, etc.
Anything made from this drapey rayon challis will have you best dressed at your next neighborhood picnic! It is printed with cheese, wine, and baguettes - all the best things in life. It is lightweight and great for shirts, dresses, and skirts.
Content: 100% Rayon
Width: 45"[114cm] wide
Weight: 90gsm/2.6 oz
Great for: The Donny Shirt, Bernadette Skirt, Patina Blouse, Saltwater Slip, Saguaro Set, Wilder Gown
Modeled pictures are of the Bernadette Skirt
This is a deadstock fabric which means it is leftover from the fashion/textile industry. It is not reorderable.